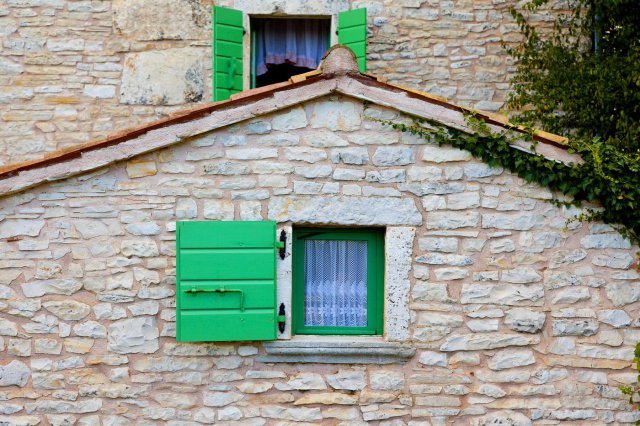 Parun House in a small Istrian village Šajini is a byword for peace and quiet. This cozy house for two provides authentic experience of the Istrian village as it once was, ideal for "an escape from the city."
Restored using authentic materials, it has a traditional feel of belonging to a place. The original small house built back in the year 1907 had a kitchen with a fireplace and a first-floor bedroom. The house was annexed a comfy living room during the 2003 restoration performed strictly abiding by the principle of keeping its authentic shape with careful attention to detail.
Modest as it might appear in terms of its size, the house nevertheless offers all comfort one might look for in a contemporary home in harmony with tradition. Spacious land on which the house is sitting is ideal for recreation of its temporary residents. The courtyard has a fireplace just perfect for relaxing BBQs.
The location of the village of Šajini provides shelter from busy summer days in Istria. Beaches on the eastern and western Istrian coast are easily accessible, within twenty minute drive, the same distance it takes to reach Rovinj and Pula.