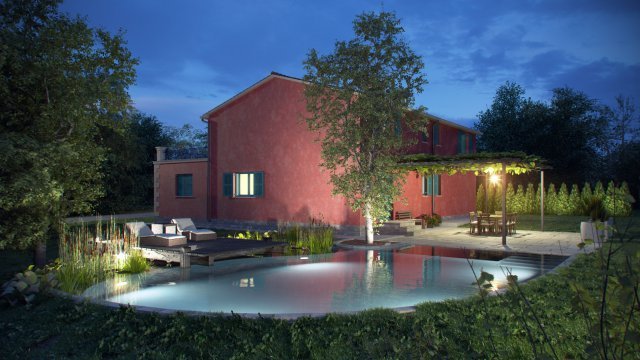 The exclusive Villa Parun situated in the small Istrian village of Šajini will gladly host and shelter you from the city crowds and reunite you with nature.
It has been renovated to provide its temporary residents with maximum comfort, the "home away from home" feeling where you can luxuriate in your personal jacuzzi bathtub and sauna. All of your tensions and daily stresses will melt away.
On upper floor there is master bedroom with en suit bathroom and leisure room with house cinema and pinball machine, leading to big terrace where you can enjoy night breeze while looking house cinema or just relaxing by listening busy night crickets singing…
The biological swimming pool is the absolute highlight of this villa, endowing it with an aura of peace and nature. The feeling is complete with quiet leafy environment reflected in the crystal-clean water with soft murmur of the little brook.
Staying at this place where time seems to stand still, amongst the soothing Istrian countryside, chaos and haste of everyday life will become distant memories. Let your body and mind rejuvenate and rediscover peace and harmony.
Location | Gallery | Reservation